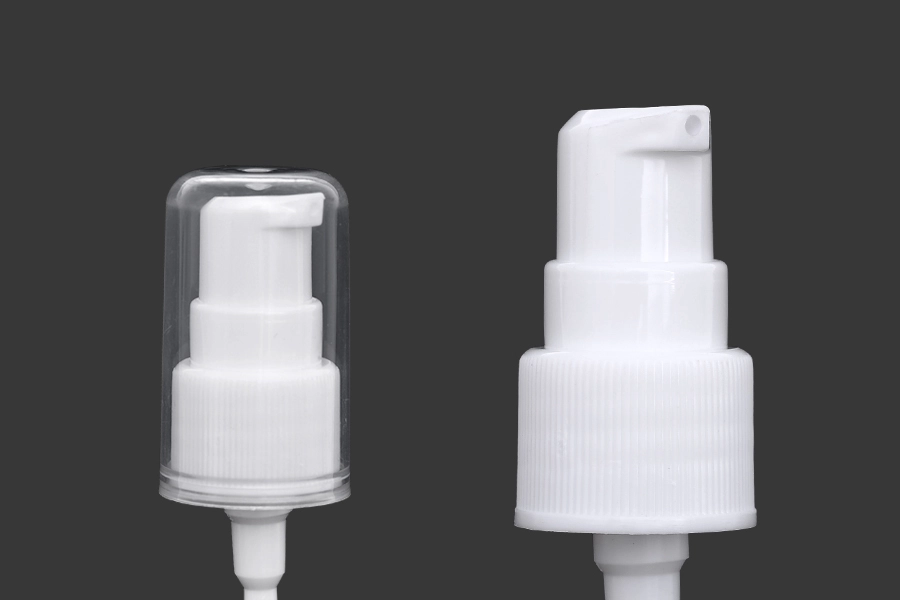 Specifications
Neck Diameter:
20mm
24mm
28mm
Colors :
Can be customized
Dose:
0.25 CC
Material :
Food grade PP material made
Closure Style Options
Smooth Closure
UV Coating Closure
Features
100% Virgin Plastics
Easy to Use
100% Leakproof
Highly Durable
Perfect Fitment With All Major Bottle Designs
Impeccable Finish
Impeccable Finish
Elegant Design
Attractive Colors
User Friendly
Accurate Dimension
Hair Serum, Hair Oil, Serum, Rose Water & Various Pharmaceuticals and Cosmetics Industry
Serum Pumps are highly demanded in different cosmetic and pharmaceutical industry as it has been useful in packaging of various products like lotions, oils, shampoos, after shaves and serums. These serum pumps are designed in different sizes and color options according to the demands of customers. These are also available with various decoration options such as printing and labeling.
We as leading manufacturing expert in packaging solutions provide wide range of serum pump with choice of sizes, colors and design aesthetics as required by customers. Our serum pumps are made up of 100% virgin plastic with certified quality to match international standards of packaging. While we excel in providing various customization options we have also matched quality standards of our serum pumps.
Serum pumps has varied application in packaging of lotions, serums, oils, shampoo, medicated oil and other pharmaceuticals  & cosmetics product range.
We are one of leading manufacturer of serum pump, certified with standards of packaging as required. Providing best in class quality material, spillage proof serum pumps we are excelling in our quality of serum pumps.  Shubh packaging solutions is well-known serum pump wholesaler and supplier in industry in providing serum pumps for serum dispenser for industrial as well small scale industrial uses.
Our range of serum pumps has different sizes, closure style and discharge rate required for portion control, different diameters to fit on bottle neck, color coating to give premium touch and locking system. This gives you la-carte option to choose and customize your packaging of product into best in class serum pumps closure system.
Features of our serum pump are:
100% virgin plastic
100% leakage proof design and quality
Perfect fitting with wide range of sizes already available to meet your packaging requirements.
Impeccable finish to give a perfect look
Attractive colors to suits your product packaging
Accurate dimensions
Easy to use with no efforts required
Highly Durable
Elegant designs to give a premium touch to your designs
User friendly.